You may not be able to host THE star, but there's nothing to stop you having a star of your own this Advent. Here are a few ideas…
Make some felt stars to hang on your tree…
Make a garland of paper stars to hang over a door…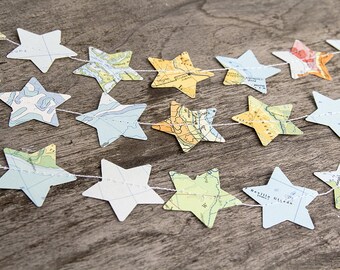 Make a star from lolly sticks or drinking straws…
Cut a star shape from card and wrap wool around it…
Make a different star every day of Advent – hang them in your window…
Or, if you've already got a star – perhaps one that lights up? – put it in your window from today, even if you don't normally put your decorations up until the week before Christmas!
If you'd like to share what you're doing on the star front, do send us some pictures via microscribbler@gmail.com, and we'll post them on the blog.
Let's make this a super-starry Christmas!